Kale is a dark, leafy green that belongs to the cabbage family. It's been part of the European diet since Roman times and was introduced to the U.S. by Russian traders in the 19th century.
Kale is considered among the world's healthiest foods and has high amounts of vitamins A, C and K. It's a rich source of iron and essential nutrients like lutein and zeaxanthin. Kale is also known to have numerous health benefits, including reducing the risk of eye disease, lowering cholesterol, promoting heart health and supporting detoxification.
What Makes Kale a Superfood for Your Eyes?
Kale is loaded with nutrients that are vital to eye growth and development, such as lutein, zeaxanthin, carotenoids and key vitamins. [1] [2]
Lutein and zeaxanthin are antioxidants found in the eyes that need to be replenished regularly. As a rule, the darker the green, the higher the amount of lutein.
Raw kale contains the highest content of lutein of any vegetable, as well as high amounts of zeaxanthin.
What Are Some Different Ways to Cook Kale?
Kale comes in a lot of different varieties. Here are a few ways you can cook with different kinds of kale to best take advantage of their distinct textures and flavors.
Curly kale is a heartier kale with frilly edged leaves that is commonly found in most grocery stores. It's slightly bitter and peppery, and stands up well in cooked dishes like soups, kale chips and casseroles.
Red kale, or red Russian kale, has dark green leaves with red stems and is one of the sweetest members of the kale family. Its sweet flavors come alive when it is sautéed. This type of kale is a great addition to pasta sauces.
Dinosaur kale, also known as lacinato or Tuscan kale, has long deep green leaves. This variety is sweeter and tenderer than curly kale, and works very well when served raw in salads or lightly steamed.
What Does Your Diet Have to Do With Your Eyes?
Nutrition plays a vital role in preventing eye diseases, and studies have found that eating a balanced diet of eye-healthy foods helps reduce the risk of eye diseases like age-related macular degeneration (AMD).[3]
To help raise awareness of AMD and help people living with the disease, the American Macular Degeneration Foundation collaborated with author Jennifer Trainer Thompson and ophthalmologist Johanna M. Seddon, M.D., Sc.M., to create the "Eat Right for Your Sight™" cookbook. This cookbook is filled with simple, tasty recipes that help reduce the risk of vision loss from macular degeneration.
Here are a few of our favorite "Eat Right for Your Sight" kale recipes.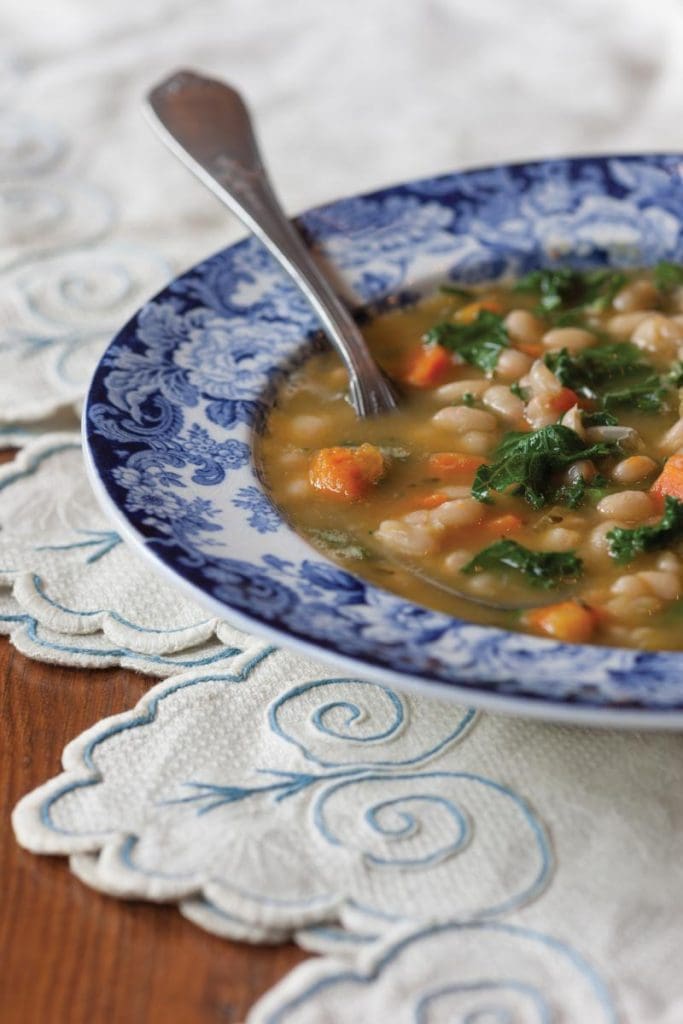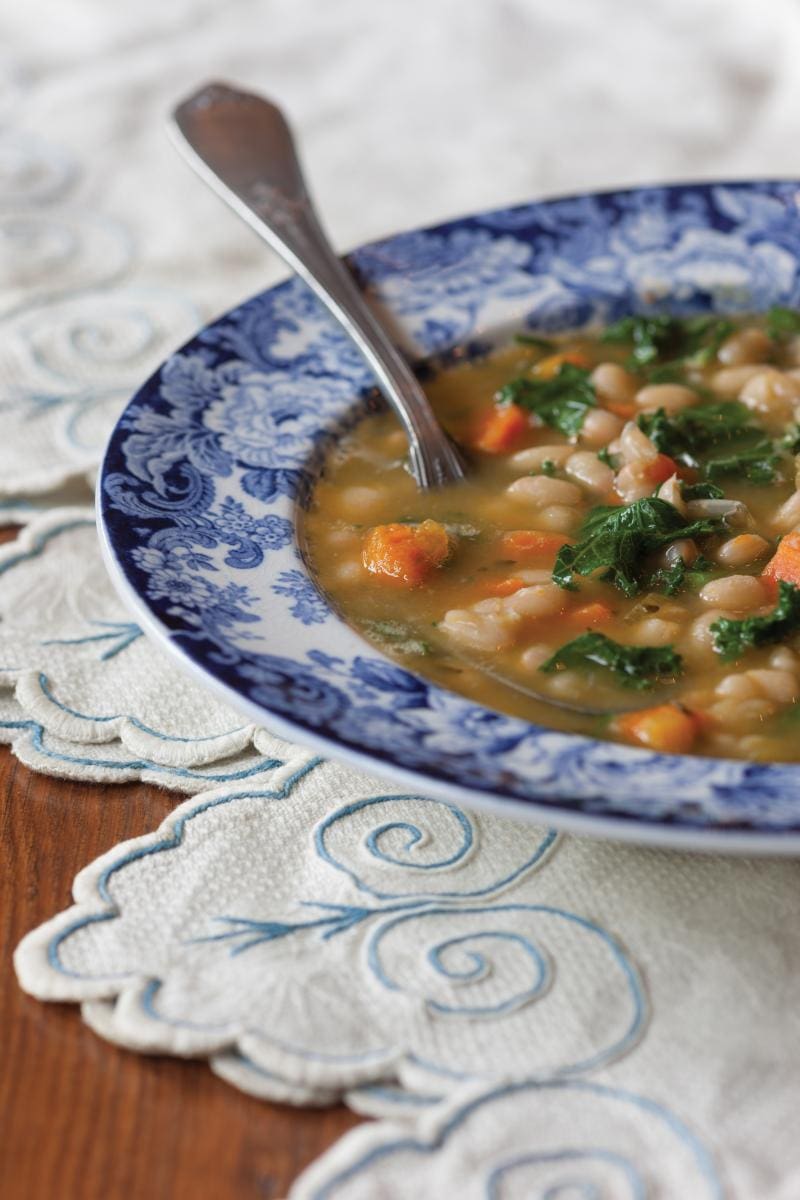 A hearty soup perfect for the fall, kale turns this delicious dish into an eye nutrient powerhouse, with high amounts of lutein and zeaxanthin.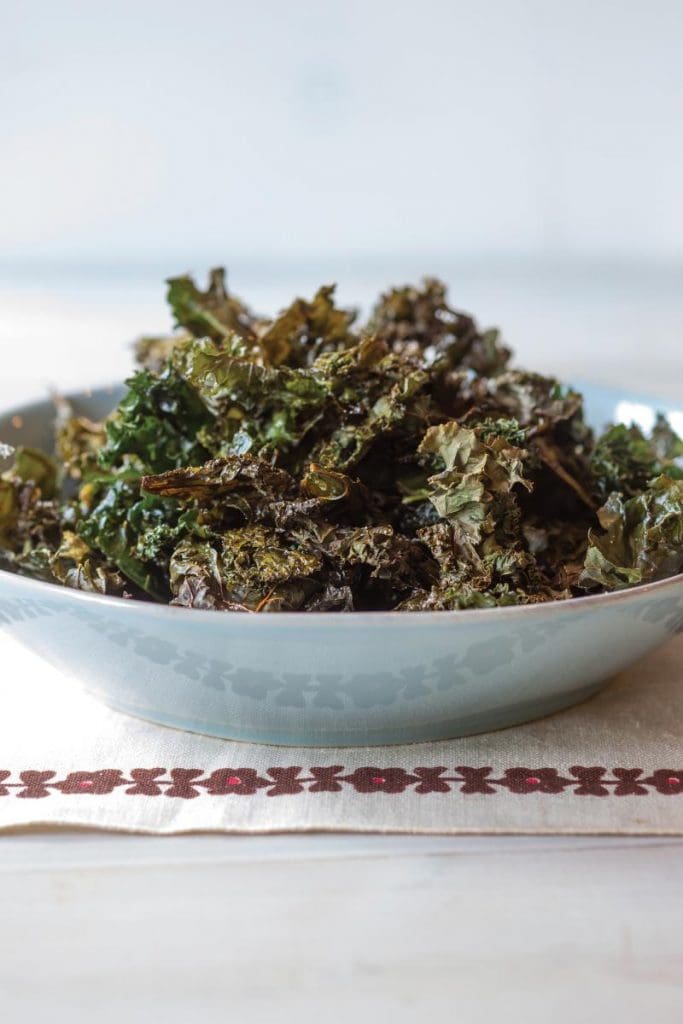 These kale chips are a great snack when you're craving something salty and spicy that's also good for you. It's all of the taste with none of the guilt!
[1] The George Mateljan Foundation. (n.d.). Kale. The World's Healthiest Foods. Retrieved from http://www.whfoods.com/genpage.php?tname=foodspice&dbid=38
[2] WebMD. (2014). Lutein and zeaxanthin for vision. Eye Health Center. Retrieved from
http://www.webmd.com/eye-health/lutein-zeaxanthin-vision
[3] (2014). Better diet quality benefits vision, study finds. Healio. Retrieved from
http://www.healio.com/optometry/nutrition/news/online/%7Bd47dd284-33d1-4…