Description
"HOPE IS THE WORD"
**Note: If this item is out of stock, you can view for free online on Youtube.
Living Well with Macular Degeneration is the Focus of New Video Featuring Actors Dabney Coleman and Don Knotts, Olympian Marla Runyan, Film Critic Charles Champlin and Others
Macular degeneration is an increasingly common eye disease that leads to central vision loss, affecting reading and writing, driving and even simple tasks like dialing a telephone and reading a wristwatch.
A new DVD featuring popular television star Don Knotts, actor Dabney Coleman, Olympic track star Marla Runyan, film critic Charles Champlin and other accomplished individuals, highlights the many ways in which people with macular degeneration are living independent, fulfilling lives.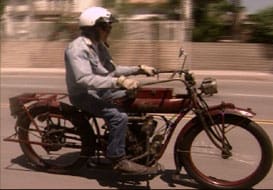 AMDF founder and President Chip Goehring, who was diagnosed with macular degeneration at age 39, believes the video will play an important role in combating one of the disease's most devastating—and least acknowledged—side effects: depression. "A diagnosis of irreversible vision loss can be devastating, especially at first. You imagine a life of social isolation and dependence, cut off from the people, activities and hobbies you used to enjoy," Goehring explains. "This video shows that fear to be unfounded. It showcases people fully engaged in their lives, following their dreams."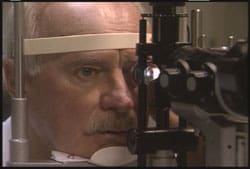 Coleman, a veteran of more than 100 films, including On Golden Pond and Nine to Five, recalls a tennis game five years ago when he suddenly discovered he couldn't follow the ball. An ophthalmologist confirmed that he had macular degeneration in one eye, a verdict that came as a shock. "It never entered my mind that something could be permanently wrong," he says. While vision loss in his affected eye has progressed, Coleman points out that researchers are making rapid progress in many areas of vision support and disease prevention.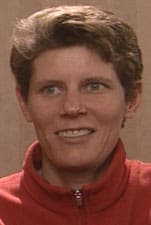 Runyan, who was diagnosed in the fourth grade with the juvenile form of macular degeneration known as Stargardt Disease, has twice competed in Olympic running events despite being legally blind. She relies on visual aids, such as a talking calculator, address book and watch to accomplish daily tasks. She urges fellow macular patients, as well as the parents of children with Stargardt, to find ways to seize life's opportunities.
"Stay positive," she insists. "There is still such a great life you can live. You just have to live it a little differently."
Dr. Steven D. Schwartz, associate professor of ophthalmology and chief of the retina division at UCLA's Jules Stein Eye Institute, agrees.
"Hope is the word," he advises. "Today, there is a tremendous amount of hopeful information, hopeful treatment and hopeful outcomes." Schwartz emphasizes the critical role of early detection in managing macular degeneration.
In addition to Schwartz, experts featured in the video include Dr. Joan Miller, chair of ophthalmology at Harvard Medical School and chief of ophthalmology at Mass. Eye and Ear Infirmary, who explains the progression of the disease; Dr. David Schurgin, also of Mass. Eye and Ear, who discusses assistive devices and aids available to those with macular degeneration; and researcher Margaret M. DeAngelis, Ph.D., also of Harvard Medical School and Mass. Eye and Ear, who discusses promising developments in the genetics of macular degeneration.
The video deftly weaves the experts' medical knowledge with the inspiring advice of patients. Noted film critic, columnist and author Charles Champlin points out that, "if words are important to you, you can figure out some other way [beyond reading] to get them into your skull"; Charles Vernon, an avid rider and restorer of antique motorcycles, contends that the overall quality of his life is "improved" with macular degeneration because it has spurred him to an ambitious exercise regime and a diet high in leafy greens and supplements recommended for vision health.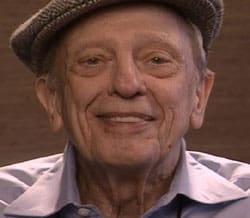 Don Knotts, popular co-star of The Andy Griffith Show and Three's Company, was 57 when he learned he had macular degeneration, a condition that now precludes him from driving and reading but still allows him to act in movies and plays and to follow his favorite exercise regime: lap swimming.
"I got pretty depressed for awhile," Knotts acknowledges. "And then one day I said to myself, 'I bet a blind person would give his right arm to have the vision I have.'"
"Outstanding… [The Hope and Cope DVD] will be an excellent resource for people everywhere. We are delighted to be able to direct our patients to the AMDF to receive the DVD and benefit from the other valuable services you provide," said Dr. Miller.
We worked on this project with one of America's leading documentary filmmakers. Dick Young, the producer and director, has years of experience in film, television and video. He has the distinction of having been nominated for three Academy Awards for documentary short subjects. Mr. Young's films have appeared in theaters and on network television, both here and abroad. He has won numerous awards including a Citation from the American Diabetes Association and the Environmental Leadership Gold Medal from the United Nations Environment Programme.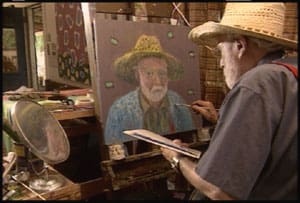 Viewing time is 30 minutes. An abridged 15 minute version for shorter presentations is also included. This DVD is available free of charge to libraries, health care and social service providers. Individuals receive the DVD with a subscription to the AMDF Newsletter. DVDs and newsletters may be ordered through the AMDF Web site or by calling 1.888.MACULAR (USA only) or 413.268.7660.