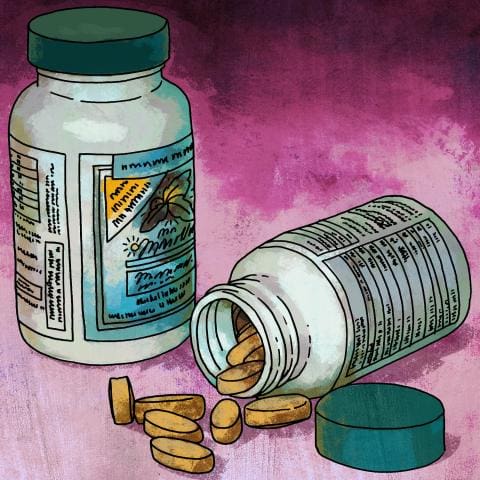 The current recommended supplements for Age-related Macular Degeneration include a combination of antioxidants, carotenoids, and omega-3 fatty acids. The formula below, offered at Tufts Medical Center in Boston, is a typical one. It is recommended for people with signs of Age-related Macular Degeneration, or a family history of the disease, especially for people who are not eating enough greens and fish.
Lutein, 6-10 mg
Vitamin C, 500 mg
Vitamin E, 200 – 400 IU
Vitamin D3, 1000 – 2000 IU
Zeaxanthin, 2 mg
May also include Zinc, 20 – 80 mg
Omega-3 fatty acids, 1000 mg (fish oil) if not eating fish
Beta-carotene is not recommended as a supplement as it can be found in foods. The beta-carotene in the AREDS 1 formula is not recommended for smokers.
Lutein Antioxidant Supplementation Trial
Study Demonstrates Essential Role of Zeaxanthin in Eye Health