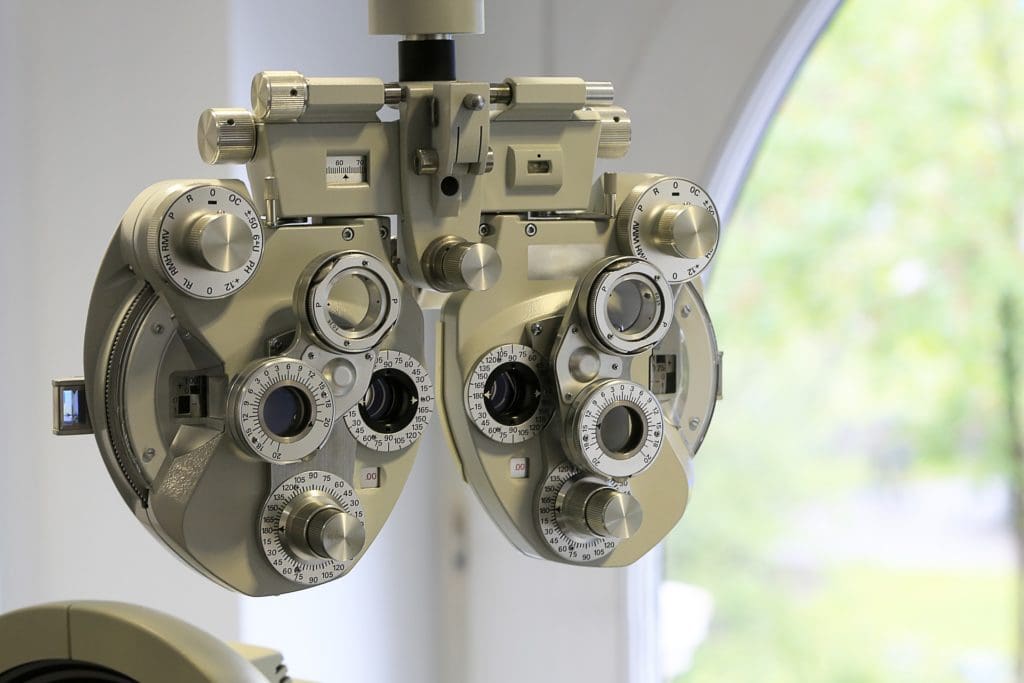 Things to Consider Before You Search
The most important element of your vision health is finding an eye care provider that you can trust. For each person this will be different. Some patients feel trust when they feel their doctor is well-experienced and regarded. Others need clear and thorough communication. Decide what you most want and need in order to locate a doctor you can develop a trusting relationship with. 
What Level of Eye Care Do You Need?
You also need to consider where you are in your macular degeneration journey. Did you just discover you have macular degeneration at a routine eye exam? Or are you here because you know a family member has macular degeneration and you want to be monitored closely and have a doctor you can ask questions of? Or maybe you've had macular degeneration for years that has been stable, but you've detected vision changes and feel an urgency to see a retina specialist.
See our guide to the different types of eye care specialists to determine what kind of doctor you need to see.
Start With the Doctors You Already Know
The best place to start your search is to ask for referrals from your primary care physician or your primary eye care provider. Let them know the type of eye doctor or specialist you are wanting to see, why you want to see them, and what you're hoping for in a doctor.
This will help you hone in more quickly on a doctor that's in your insurance provider's network, and meets some or all of your preferences.
Google and Maps Will Give You All Your Options
If you would like to see every provider available in your area, use Google to search for providers near you. You can enter search terms like, "Ophthalmologists near me", or "Retina specialist in [insert the name of your town or city]". Or even just "eye doctor near me" as shown below.

If your computer is not set up to allow Google to know your location, a search that includes "near me" may not work. Not to worry! Use the name of your town and state instead, such as, "retina specialist in New York, NY".
Google will show you both who is closest to you and where they are, as well as reviews, if any, for that provider. Read the reviews for clues as to how well the provider might fit what you are looking for.
Alternatively, if you have a smart phone and are familiar with the maps feature on your phone, you can use the search feature in a similar way. If you use maps on your phone, it should already be reading your location. You'll want to do the search while at home so you get an accurate read of who is closest to you. If you are NOT at home, adjust what you enter into search to include your town/city and state.
Google and Maps Accessibility Features
Most computers and smart devices have accessibility features built-in. So too do most browsers (Chrome, Safari, etc.).
Set up is different for each, and the best resource is to go to the source and search "accessibility features" or "low vision". Or, use Google to find guides and videos for how to set up your device or browser for low vision.
Here's an example of Chrome's guide to setting up accessibility features on their browser.