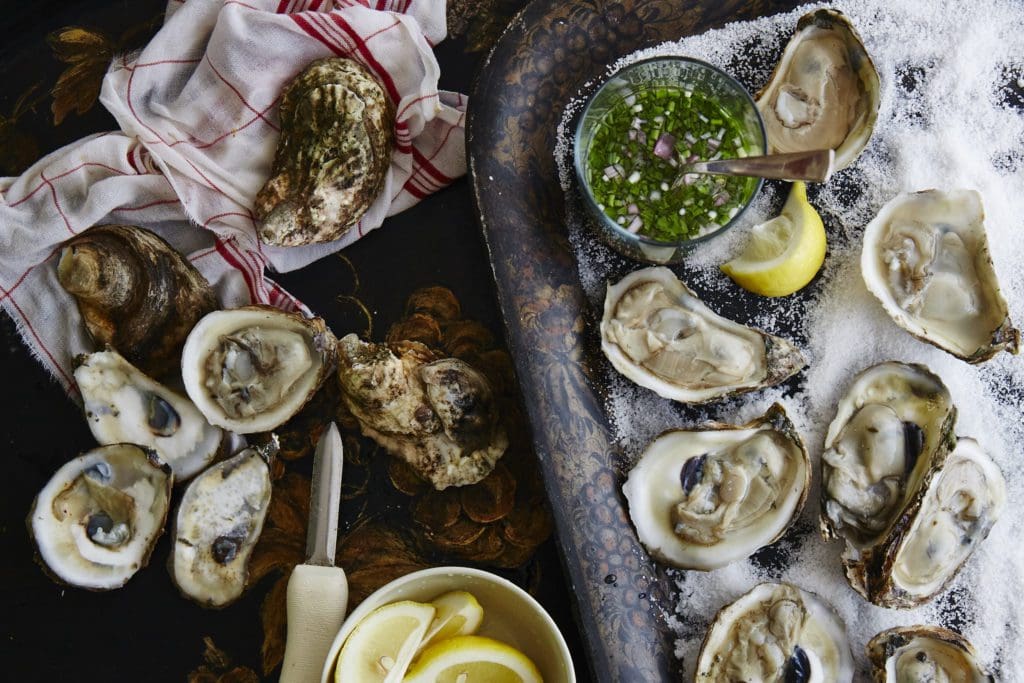 Ingredients
12 high-quality oysters
1/2 cup champagne vinegar
2 tablespoons minced shallots
1/4 teaspoon chopped garlic
1 tablespoon chopped parsley
1 teaspoon chopped chives
Lemon wedges
Yield: 2 servings
Instructions
Shuck the oysters with a shucking knife or screwdriver, protecting your hand with a glove. With a sharp knife, separate the tendons from the shell and retain as much liquid as possible in the shell.
In a small bowl, whisk the vinegar, shallots, garlic, parsley and chives into a vinaigrette.
Transfer the opened oysters to a platter decorated with a bed of ice. Spoon 1 teaspoon of the vinaigrette over each oyster and serve with the lemon.
Nutritional Profile
(per serving, not including the lemon wedges)
Calories: 51
Total fat: 1 g
Saturated fat: 0 g
Protein: 5 g
Carbohydrates: 4 g
Fiber: 0 g
Sugars: 1 g
Cholesterol: 34 mg
Sodium: 94 mg
Vitamin A: 217 IU
Vitamin C: 3.7 mg
Vitamin E: 1.1 IU
Zinc: 33.1 mg
Beta-carotene: 108 mcg
Lutein and zeaxanthin: 107 mcg
Omega-3 fatty acids: 0.3 g
---
This recipe is from the Feast for the Eyes® collection, and originally appeared in the 2017 Feast for the Eyes® calendar.