National Kale Day is October 7 and AMDF is celebrating with a kale recipe contest. We want to give you an opportunity to show off your kale know-how while creating recipes that are good for your eyes. Now is your chance to roll up your sleeves, take out your cutting boards, get creative with kale and win!
The winner of the recipe contest will receive 10 signed copies of the "Eat Right for Your Sight™" cookbook to share with friends and family, a $500 gift card to Whole Foods Market and your recipe featured on the AMDF website and social media.
When:
Entries submitted Tuesday, September 8 – Wednesday, October 7
Public voting on entries Thursday, October 8 – Wednesday, October 14
Winner announced Friday, October 16
What: Celebrate National Kale Day and participate in the AMDF recipe contest by submitting a creative and healthy recipe featuring kale.
Why: Macular degeneration is the leading cause of legal blindness in people over age 55 in the Western world. Despite the number of people and families this disease impacts, there is still an overwhelming lack of awareness on how to slow progression of the disease.
Kale is critical for reducing the risk and impact of eye diseases like macular degeneration. Kale is full of lutein and zeaxanthin, antioxidants that are found naturally in the macula and need to be replenished frequently to maintain healthy vision.
Contest Guidelines
Entries must be submitted via the official contest app on the AMDF Facebook page [access the app under the "Apps" header on the left-hand side of the page].
Entries must contain a photo of the completed recipe, with the ingredients and recipe instructions in the caption.
Each entry must contain a creative and healthy recipe featuring kale and a photo of the dish.
Participants need to "like" the AMDF Facebook page during the contest period.
Entries must be submitted during the contest period, from September 8 – October 7.
Entries are limited to one entry per person.
Finalists will be selected by public voting on Facebook from October 8 – 14. All entrants are encouraged to share the contest on their social media profiles and encourage their friends and family to vote!
After the public voting to determine finalists, finalist recipes will be reviewed by a registered dietician to ensure that they are health-conscious and contain ingredients that promote eye health. The winning entry will be announced on October 16.
Be sure to share your entry on social media using the hashtag #EatRightForYourSight!
Some Inspiration to Get You Started
Kale is a versatile veggie that can be dressed up with sauces or served raw. Here are some kale recipes that come directly from our new cookbook, "Eat Right for Your Sight™." We've also listed a few food pairings that really make kale shine and bring out its nutritional properties to help you when you're crafting your own recipe.
Check out our page dedicated to kale for more nutritional information.
"Eat Right for Your Sight™" Recipes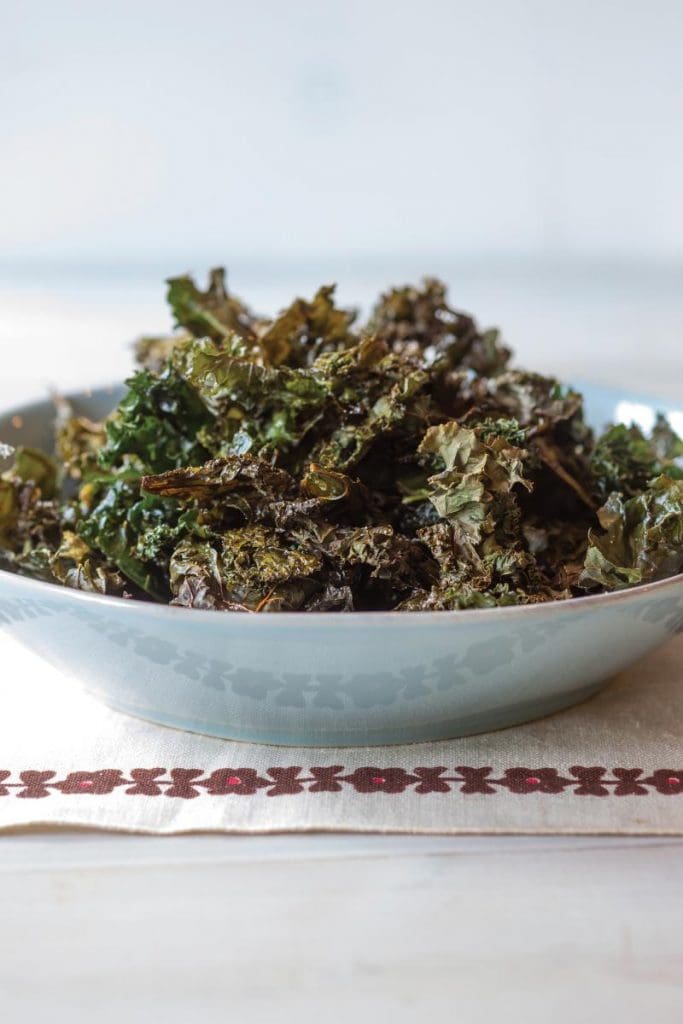 Raw kale has an exceptional nutrient profile, with the highest lutein content of any vegetable, as well as zeaxanthin (antioxidants found in the macula). Kale is also rich in vitamin K (the "K" comes from the German Koagulation, or "coagulation" in English), which helps promote bone health and assists the liver in generating blood-clotting proteins. One cup of chopped kale gives you 1,000 micrograms of vitamin K: 10 times the suggested daily dose.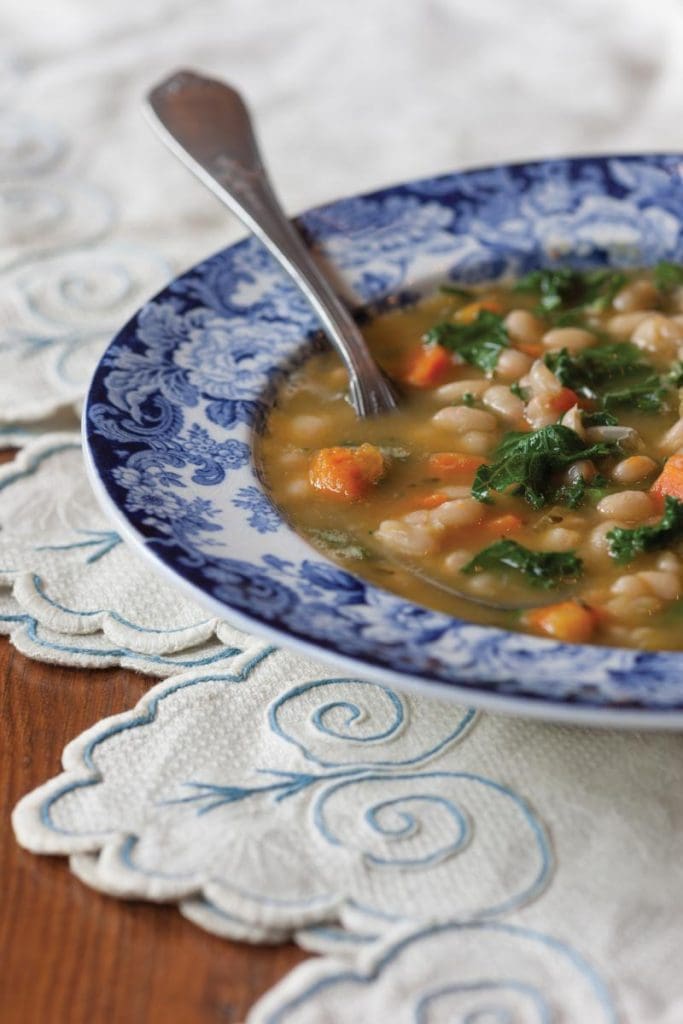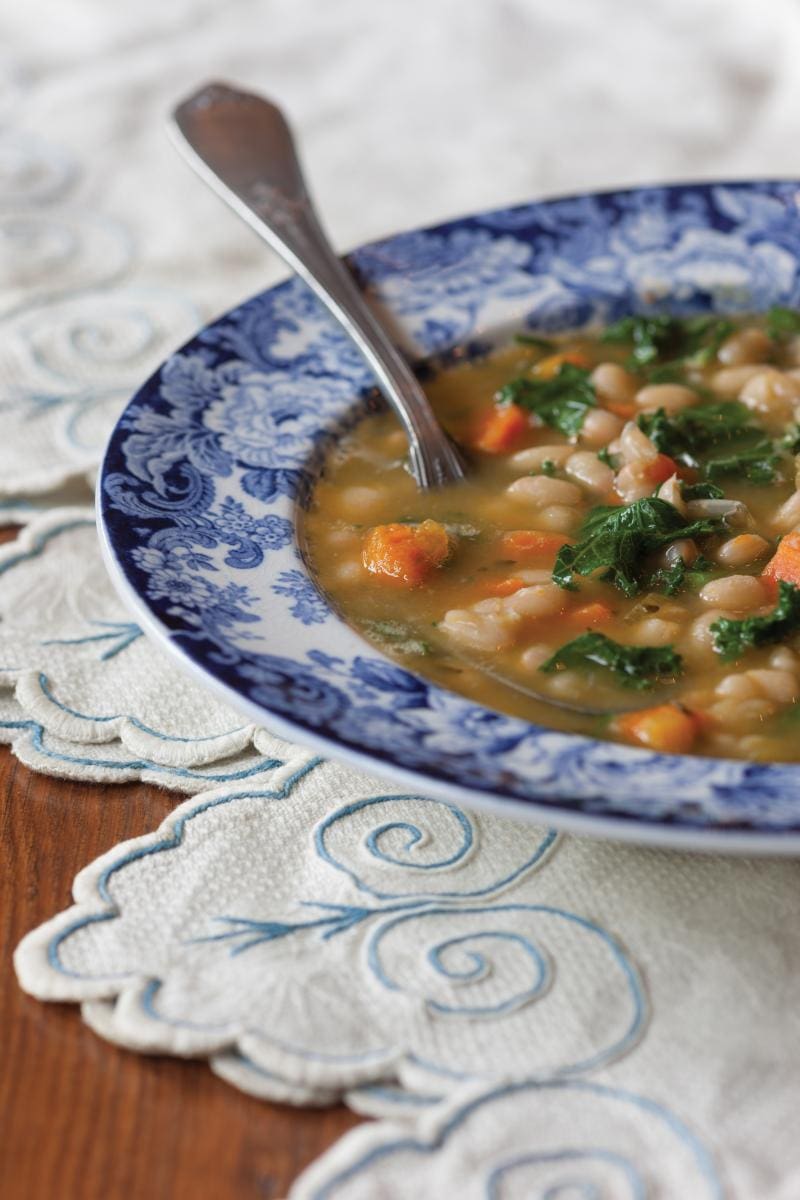 Kale turns an ordinary white bean soup into a lutein and zeaxanthin powerhouse. As a rule, the darker the green, the higher the lutein. As an alternative, add 6 to 8 ounces of chopped smoked sausage, such as Andouille or chorizo, for a meatier dish with a kick.
Pairings With Kale
Pairing together certain nutrients, like omega-3 fatty acids and lutein, or zeaxanthin and vitamin C, can make them even more powerful. Here are several healthy and delicious food combinations with kale that may protect eyesight for those at risk of or living with AMD.
Kale and sardines
Kale and salmon
Kale and citrus
Kale and ginger
Kale and avocado
Kale and cheese (ricotta, feta, parmesan)
Kale and mushrooms
If you need more inspiration, follow the AMDF kale board on Pinterest  and connect with AMDF on Facebook. We'll be sharing nutrition tips and ideas for cooking with kale in the weeks leading up to National Kale Day on October 7.
Contact Us
Have questions about AMDF, the contest or general comments? Send us a message. We appreciate your feedback!