February 8, 2023
As part of AMD Awareness Month 2023, The American Macular Degeneration Foundation announces the premiere of:
Life with Macular Degeneration
Patient Stories
Mary Toss: The Perseverance of Spirit
About the Film
In this honest, short documentary, Mary Toss shares her personal story of living with macular degeneration. She reflects on the reality of vision loss and grief, and the film reveals the eventual potential for the triumph of spirit.
Through interviews with Mary and conversations with friends and family, we get an intimate view into Mary's daily life. From the tricks she's discovered to adjust to vision loss, to the people who make up her support network, we see Mary persevering, with acceptance, and humor, to live independently with dignity.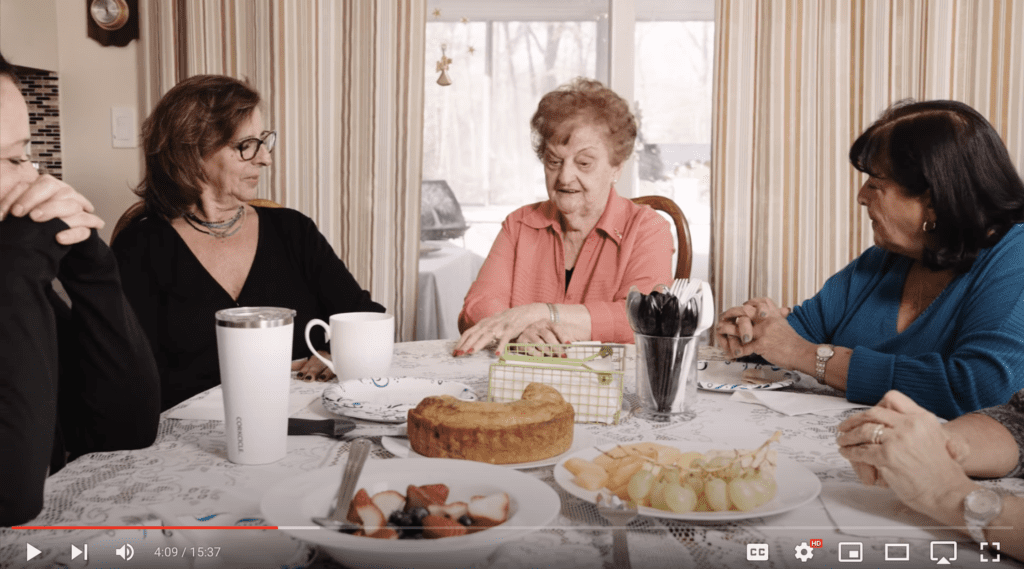 AMD Awareness Month 2023
AMD Awareness Month is a nationally recognized awareness month dedicated to raising awareness about the disease of age-related macular degeneration. You can learn more about age-related macular degeneration at What is Macular Degeneration.
You can help! Help us reach more people by sharing this article with your network, and if you're on Facebook, follow us there and amplify the reach of awareness content by liking, sharing and commenting.
Another way to help is to support this work, along with research, education and advocacy through a one-time or monthly donation, or create your OWN awareness building Facebook fundraiser here.