How inventing a product to help restaurant goers with aging eyesight led her to discovering Age-Related Macular Degeneration and inspired her to give back.
"I didn't know about Macular Degeneration until I invented this product."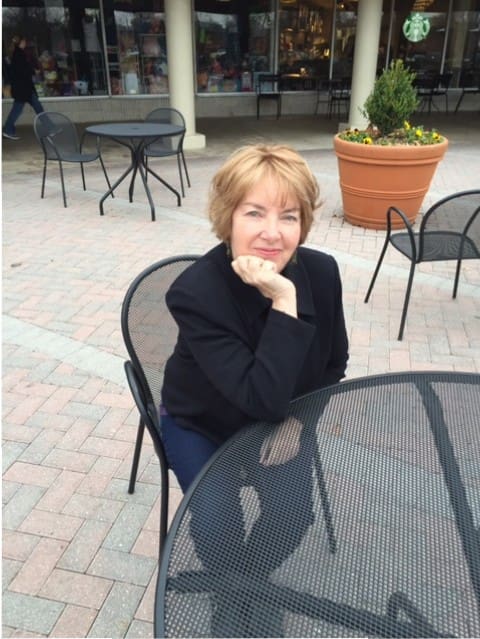 A few years ago, as she was approaching retirement, Connie Inukai found herself facing a challenge many do as they get older – reading small print in dimly lit restaurants. Instead of letting it go, she decided to find a solution. She set out to create a fun and useful product for restaurant goers who didn't want to bring their smart phones to dinner.
The result is Tip-n-Split, a pocket sized magnifier, light, and calculator rolled into one.
Learning about AMD and Giving Back
In her journey to create Tip-n-Split and get it into the hands of people with diminishing eyesight, Connie started hearing about Macular Degeneration. Over and over it came up as she was meeting people at expos.
"So many people told me I could really use this, or my mom really needs this, she has Macular Degeneration. So many people seemed to have this, but I didn't know anything about it, so I looked it up."
Once Connie realized how many people were suffering from AMD, she wanted to make a contribution beyond the product. She reached out to us and let us know she wanted to give 10% of the proceeds from online sales to the cause of Macular Degeneration.
"At this stage in my life I want to start giving back."
And she didn't stop there. She sent us 12 Tip-n-Splits to give away as gifts. If you'd like to receive a Tip-n-Split for free, tell us about your Macular Degeneration solutions (or frustrating lack thereof) for reading the menu in dimly lit restaurants. We'll send a Tip-n-Split to the first 12 commenters! Be sure to include your email so we can get in touch!
You can find out more about Connie and Tip-n-Split at www.tipandsplit.com.
**UPDATE: (December 12) Connie was so moved by your comments she sent us 12 more Tip-n-Splits to give away for a total of 24!